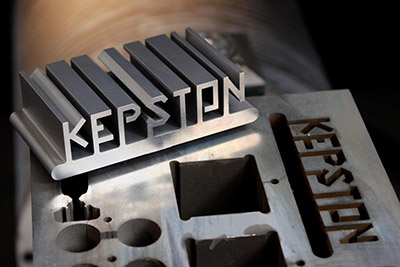 Kepston's sub contract Wire Eroding section is based on a selection of new Agie-Charmilles WEDM machines, designed to cover the spectrum of customer requirements. These include:
The Progress V4 to cater for the large components with a cutting area of 875mm 'X' 550mm 'Y' 500mm 'Z' axis.
The 300ms offers a zero re-cast layer (no white layer), opening up the process to the Aerospace and Formula 1 industry who previously could not use wire eroding due to the finished surface condition.
The 2000s has the latest "fast cut" capability whilst still maintaining tight finished tolerances of +/- 0.002mm and surface finish of 0.2RA.
We use standard WEDM wire diameters of 0.30mm to 0.15mm from brass to a zinc coated variety to aid final surface finish of the wire eroded components.
The whole WEDM section is covered by the CAD-CAM format interface DWG+DXF+ISO+STEP programming off line.
This WEDM/Wire Eroding section of Kepston, including the zero recast facility (without white layer) covers the needs of industry today.
Contact: Bob Evans on 01922 270 341
Email: b.evans@kepston.co.uk