Vacuum, Continuous & Batch Heat Treatment
Processes Available:
Ageing
Annealing
Hydrogen De-embrittlement
Magnetic Annealing
Normalising & Tempering
Stress Relieving
Vacuum Hardening
With the ability to process in air, hydrogen, reducing atmosphere, high vacuum & vacuum with a partial pressure of nitrogen, argon or hydrogen, Kepston are in an advanced position to offer a range of heat treatment services to the UK manufacturing industry.
With 16 furnaces available on site, including both batch & continuous, Kepston have the capability of handling components in a range of shapes, sizes and materials.
Heat Treatment has long been recognised as one of the essential weapons in the metallurgist's armoury and is capable of radically changing the structure of metal.
Heat treatment is used either to prepare a material for further processing (machining, forging, pressing, spinning, etc.) or to add a property such as surface hardness to improve a product's performance in service.
Kepston's quality accredited subcontract heat treatment service is a major benefit to any manufacturer looking for a particulars thermal process but lacking the specialist equipment themselves.
Heat Treatment is commonly used by the following market sectors:
Heat TreatmentHeat Treatment
Aerospace
Defence
Heat Exchangers
Marine
Medical
Motorsport, including F1
Power generation / Nuclear
Scientific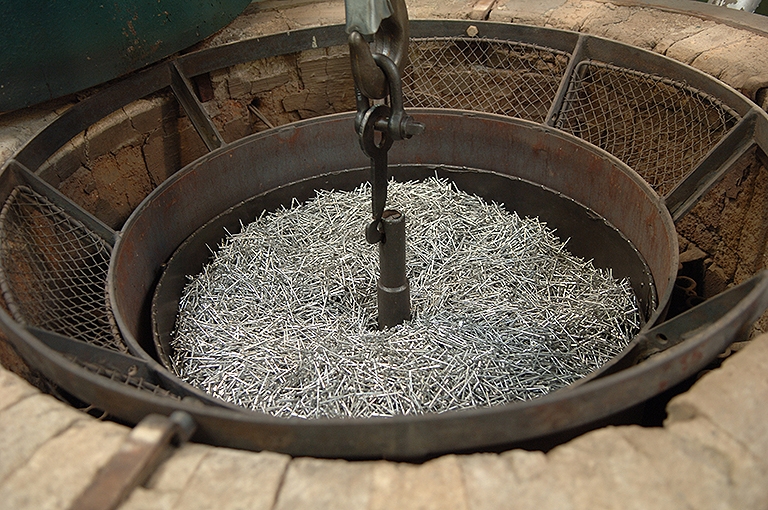 Contact: Chris Marsh on 0121 567 3218, Mobile: 07747 446 763, Email: [Javascript protected email address]